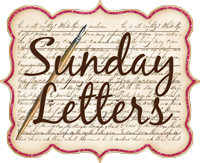 Dear Madi,
Well, its been an exciting week for you! Another jewel in your Sparks crown, rehearsals at school for the Loved Ones Tea, a reading award from your teacher. Evidently you and two boys in your class got this little certificate for being a superstar reader, and I am super proud of you! Keep it up! We had the best time,
just the two of us
, on the afternoon you brought home that award. The sun was shining brightly, the air was fresh and cool, your little brother was taking a nap, so you and I spent some time together on the back porch. I got to hear a little more in depth about what goes on in your classroom, about all the classroom jobs and how this week you are the messenger which is really cool, but your favorite job is the butterfly mover.
I love glimpses into your life like those! I love your intelligence and humor and positive outlook. I love watching you enjoy life. I love enjoying life with you.
You looked absolutely beautiful all dressed up for a date with your Daddy last night! It was fun practicing line dances with you this week. Oh, how we laughed. But it was so neat seeing you so excited to share a special evening with him. Your Daddy loves you so much, and is
completely devoted
to you and Trevor and Mommy. I get tears in my eyes as I type those words, because I know in this world that is a rare gift. I am thankful you got to dance with your Daddy, and even more thankful your Daddy and I have the joy of raising you and your brother together.
Thank you for all the little gifts you are always bringing me! This week someone taught you how to make snowflakes out of coffee filters and you've given a bunch of those! But almost every day you hand me a homemade gift, and your giving heart brings so much joy to my days.
I love you always and forever, no matter what,
Momma
P.S. You are so into word searches these days and brought in one of your word search books for Share Day on Friday. Can I just tell you how cute I thought that was? Makin' your GG (great grandma) proud!
Dear Trevor,
You did it!! You made so many good choices you filled up your chart! I owe you a Doughnut Date!! You are excited about that! Once I get to feeling better we are going to get us some doughnuts and have a "Mommy Son Date" as you call them. And let me say, I know I will have the best looking date in the doughnut shop!
I love the feeling of your little hands on my face. The past two days of having a fever I have felt those little hands on my forehead and cheeks "checking my temperature" and wish I could just memorize the way they feel. You are so precious.
We have had some fun times this week together during the day - going to the park, playing your little air hockey game, trying to beat the hard level of the Rapunzel computer game, having lunch out with Grammie, going to the bookstore. As hard as it was for Mommy to send Madi off to school this year, I have been
loving
this time one on one with you! I am very thankful to God that He is giving us this time together. Of any investment I could be making during this season of life, I think time with you and your sister is the very best one! I just adore being your mom!
Sometimes we tell each other secrets. This afternoon, I whispered in your ear, "Will you be my Valentine?"
Your answer: "Yes, I will. Yours...and Daddy's too, okay?"
Okay.
:)
Love (One of) Your Valentine(s),
Momma
Dear Jimmy,
Thank you for putting the kids to bed and tucking me under a mound of covers and bringing me Kleenex after Kleenex and getting the kids ready by yourself and taking them to church and all the other things you have done since I haven't felt good. I love you for that, and so much more.
Friday night was so fun! I love still "dating" you every once in awhile! Yes, there are bills to pay (somehow) and kids to take care of and work to accomplish and long lists of daily responsibilities...but there are also still times for romance and fun and memories to make with just
us
, and I am thankful that has always been a part of our relationship! Let's go on another date soon! My treat! ;)
I love being married to you!!
Love (One of) Your Valentine(s),
Jennifer
P.S. Thank you for taking Madi to the dance. She will remember that always. Thank you that we all feel safe in your arms, and for holding them out to us.
I love you
.
Dear Nose,
You can stop running anytime now. Just sayin'.
Thanks,
Me