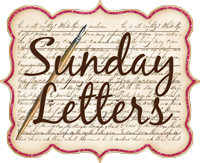 Dear Madi,
I think one of the cutest things about you these days is how you are so into
accessorizing
. When we are going somewhere and you are getting yourself ready, you will come out of your room wearing several bracelets, a necklace, maybe some plastic rings, perhaps some fancy gloves, and always a purse. You are definitely into the purse thing, and change them constantly! It's adorable.
You are so excited about going to "day camp" this week with two of your best little girlfriends, and I can't wait to see all the little crafty things you come home with. You have been counting down the days and it is almost here. I have a feeling this is going to be a fun week for you and that makes me excited!
Momma
Dear Trev,
One of the cutest things about you these days continues to be your
expressions
. Your face tells a million stories, and each expression so vividly conveys what is going through your mind, emotions, or imagination. And speaking of your imagination, it seems to grow every day. I don't know where you come up with everything, but you get funnier and more creative by the minute!
I am so, so,
so
glad we got to take your Star Wars infatuated self to meet C3PO and see the Star Wars character parade this weekend. Your expression during that was one of absolute beaming, and seeing everything make your day made mine. I think being four should be just plain fun, and I'm so glad it is for you.
Momma
Dear Jimmy,
You're
cute! Let's go on a date soon!
Jennifer